Sivilingeniør Karstensen - consultant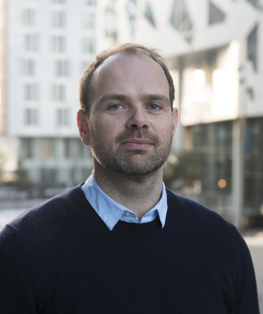 I am available for consulting and can help your business with:
System development in Python.
Varnish Cache - configuration, best practices, paywalls, vmod development
Linux system administration
Help establish practices for revision control, continuous integration, continuous deployment systems.
I have extensive experience in developing open source software (OSS), both as a developer and as a manager for open source developers. I believe OSS is a net great win for us all, but the focus must always be on business needs and not the technology.
Contact
Drop me an email at lasse@siving-karstensen.no and I'll be in touch.
References
Design and implementation of OAuth2 (auth0.com) based gated access solution ("paywall") in Varnish Cache for a Norwegian media house's online newspapers.
Extending, configuring and installation of Web Application Firewall (WAF) based on mod-security for a European payment processor. This helped them continue to qualify for PCI-DSS certification that their business depends on.
Design, development and deployment of a quote and order system for luxury cars for a car dealership in Oslo.
Design, development and setup of a multi-tenant cache layer based on Varnish Cache for Teknograd AS. Self-service interface for customer management of active domains, backend services, cookie filtering and caching strategy. This service is used by Teknograd's customers for major national advertisement campaigns, with high requirements for reliability and robustness.
Designed and built Sensonomic's core systems for collecting, storing and convey simulation data. Sensonomic is an Oslo-based startup working on optimizing agriculture through process simulation and workflow optimization.